Download Article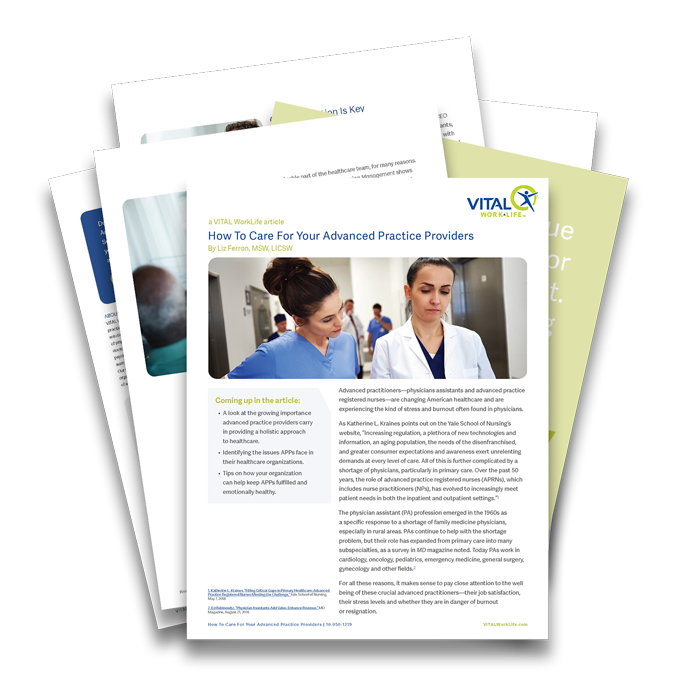 Advanced practitioners—physicians assistants and advanced practice registered nurses—are changing American healthcare and are experiencing the kind of stress and burnout often found in physicians.
Key Points:
A look at the growing importance advanced practice providers carry in providing a holistic approach to healthcare.
Identifying the issues APPs face in their healthcare organizations.
Tips on how your organization can help keep APPs fulfilled and emotionally healthy.