Download the Article Now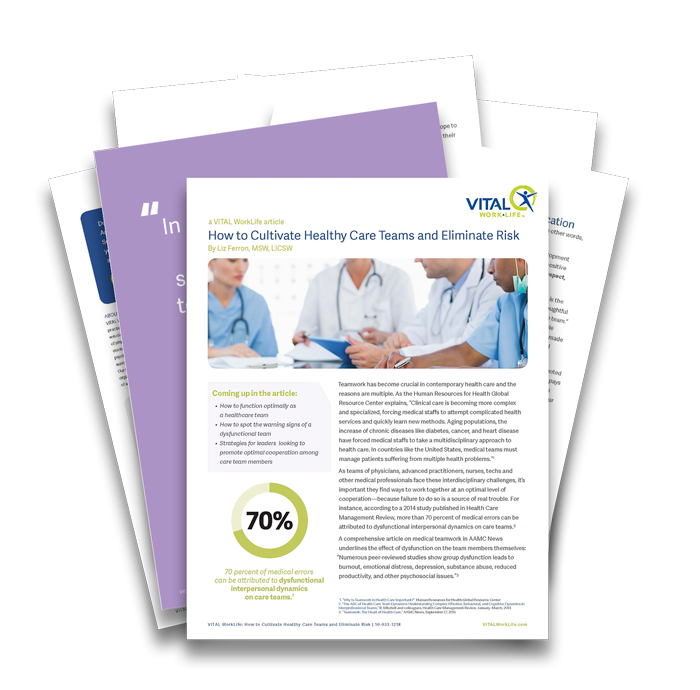 Teamwork has become crucial in contemporary
healthcare and the reasons are multiple.
As teams of physicians, advanced practitioners, nurses, techs and other medical professionals face these interdisciplinary challenges, it's important they find ways to work together at an optimal level of cooperation—because failure to do so is a source of real trouble.
Key Points:
How to function optimally as a healthcare team.
How to spot the warning signs of a dysfunctional team.
Strategies for leaders looking to promote optimal cooperation among care team members.