Download the Article Now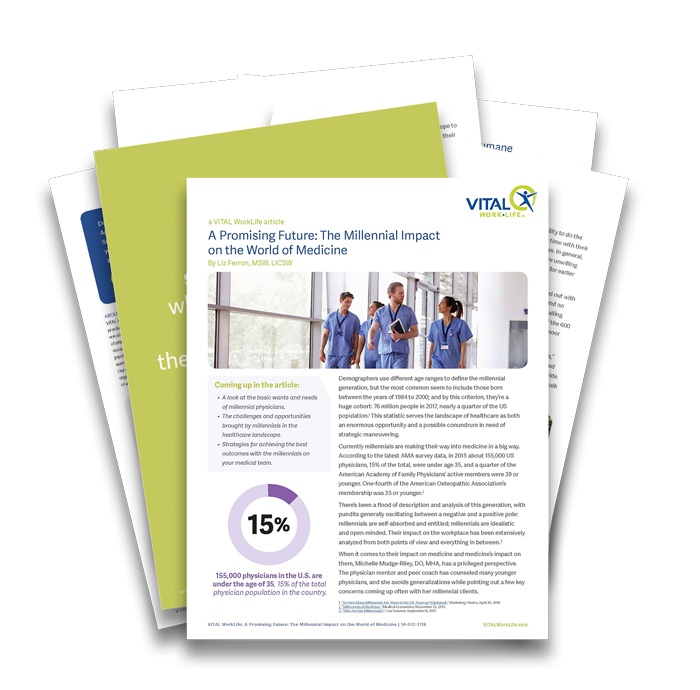 Millennials are making their way into medicine in a big way. There's been a flood of description and analysis of this generation, with pundits generally oscillating between a negative and a positive pole.
Regardless of viewpoints, ensuring a positive work environment for all participating members of your
care team is an objective necessary for a productive healthcare organization.
Key Points:
A look at the basic wants and needs of millennial physicians.

The challenges and opportunities brought by millennials in the healthcare landscape.

Strategies for achieving the best outcomes with the millennials on your medical team.