The Challenges and Opportunities of the Aging Physician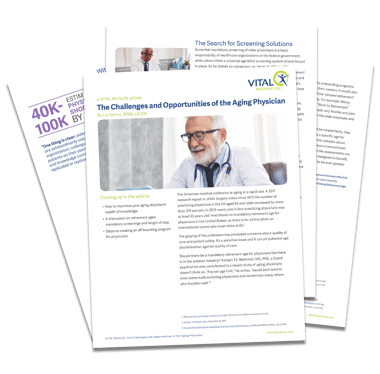 The American medical profession is aging at a rapid rate. The graying of the profession has prompted concerns about quality of care and patient safety.
It's a sensitive issue and it can pit potential age discrimination against quality care.
Key Points:
How to maximize your aging physician's wealth of knowledge.

A discussion on retirement ages, mandatory screenings and length of stay.

Steps to creating an off-boarding program for physicians.