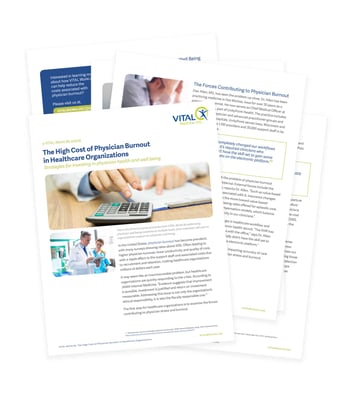 Learn

strategies for investing in physician health and well being.
This is the third in a series of articles from VITAL WorkLife addressing physician well being solutions at multiple levels, from individual self-care to organizational support for physician well being.
Key points:
- Forces contributing to physician burnout
- Accuracy of care and workflow efficiency
- Recruiting and training costs
- The importance of investing in tools to aid
physician well being

Download our article now.