On average, one physician dies by suicide every day.
Statistics are powerful, but they don't have the same impact as a personal story. In support of National Physician Suicide Awareness Day on September 17th, and the entire month of September as Suicide Awareness and Prevention Month, we are sharing a real story of physician suicide.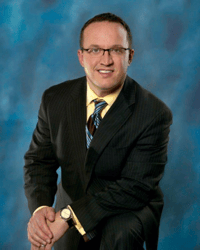 Download this article to read the story of Dr. Matthew Gall, who died by suicide in 2019, as told by his wife, Betsy Gall.
In this article, you'll learn:
Who Dr. Gall was and his experience leading up to his death by suicide
What Betsy Gall believes were some of the barriers and stigma preventing her husband from seeking support
Some of the deeply held beliefs of physicians around mental health, seeking help and ideals of perfectionism
Betsy's journey through the grief and coping process and what she hopes for future generations of physicians
Source: 10 Facts About Physician Suicide and Mental Health. American Foundation for Suicide Prevention. https://www.acgme.org/Portals/0/PDFs/ten%20facts%20about%20physician%20suicide.pdf