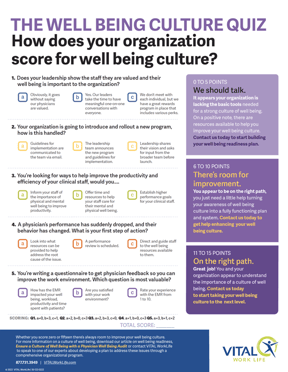 The Well Being Culture Quiz:
How Does Your Organization Score for Well Being Culture?
Do you have a culture of well being?
Some organizations have an excellent foundation for a culture of well being, while others are a long way from being able to say the idea of well being is an integrated part of their organizational culture. Take the quiz to see how you score and what actions to take to better prepare your organization for the future.
Download the quiz to see how your organization scores for well being culture and learn more about the actions you can take to improve.